Outside lighting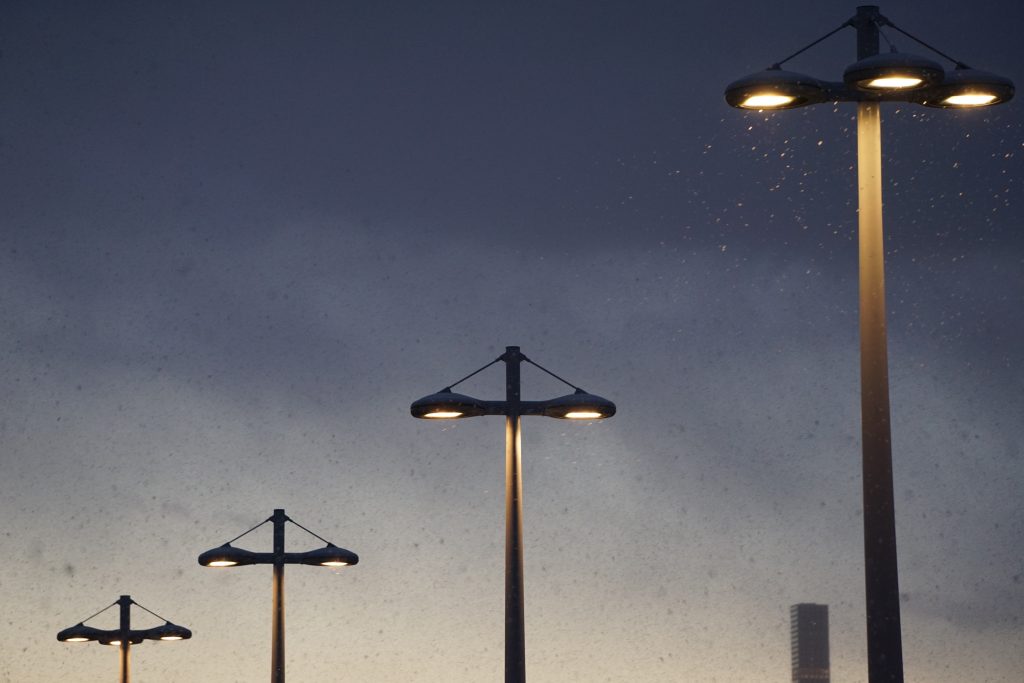 Dark mornings and even darker nights. I don't know if we ever get used to it being dark coming to the office and then again when we leave! Your staff I'm sure feel the same. In this age of flexible working and late opening of stores its more and more common for people to be leaving the office and heading to the shops after work. While the daylight hours are short its especially important for you to have sufficient outside lighting.
Trips and falls increase in the winter not only because of ice and snow but also because pathways are not sufficiently illuminated. Steps and curbs become harder to see and if uneven surfaces can't easily be seen. Health and safety of your staff and customers is paramount. Litigation is rife and while not all falls and trips can be avoided it is important to ensure you are covered with enough lighting around your walkways and car parks.
Another factor to consider is efficiency of outside lighting. As outside lighting is used more in the winter it is important to have energy efficient bulbs wherever possible to avoid increased energy bills. Lights on sensors can also be installed to only be illuminated when required.
Here at The Building Maintenance Company we can install all types of external lighting, including light sensors.