WiFi and 3G/4G connections
The tablets can connect to the Internet in two ways: via WiFi, or via 3G/4G. WiFi is usually faster than 3G/4G and there is no charge for data on a WiFi network.
If you are connected to a WiFi network, the tablet will use that in preference to 3G/4G. If no WiFi network is available, the tablet will attempt to use 3G/4G.
NOTE: In some areas, particularly remote country areas, there will be no 3G/4G signal, and if there is also no WiFi network available, that means no Internet access. If this happens, you should fill in a paper job sheet.
Connecting to WiFi
Tap the "WiFi center" icon and something similar to the following will appear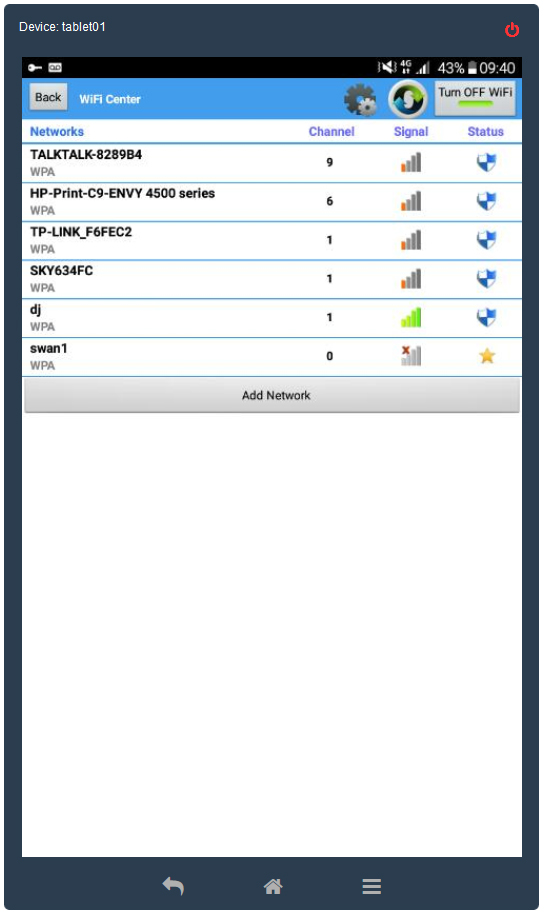 Tap on the WiFi network you want to connect to (in this case, "dj") and a screen like this will appear: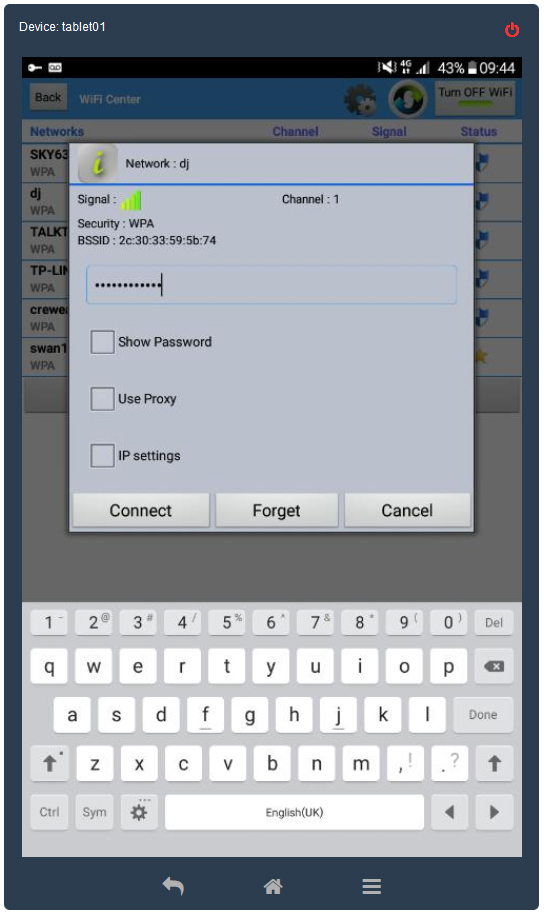 Enter the password (you can select the option to see the password) and tap "Connect". If the password is correct, a screen like this will appear: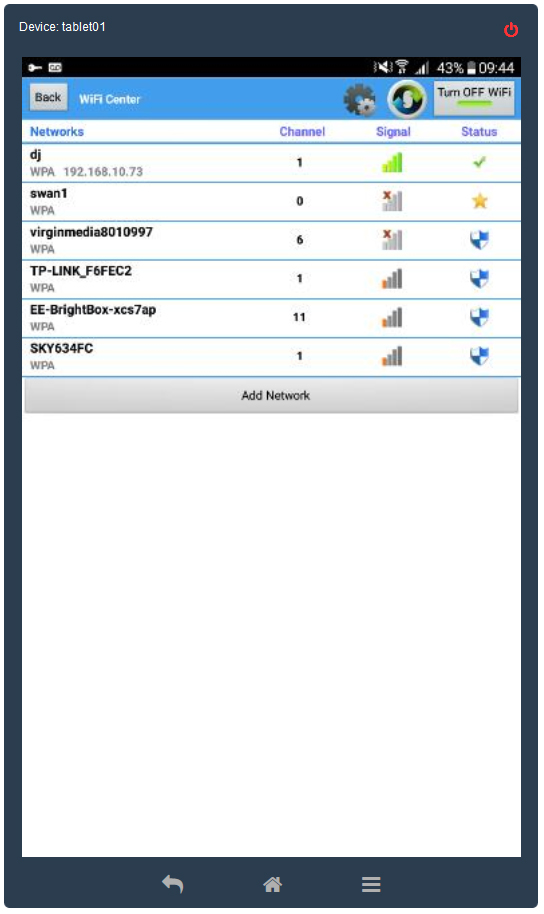 The green tick under "Status" shows that you are now connected to the WiFi network
Once you have connected to a specific WiFi network, it will remember that network and automatically reconnect to it without you needing to go through the connection procedure again. For example, if you connect to a WiFi network in a shop, then return to that shop, the tablet will reconnect